Draft Spacecom Policy 2020
Notified on 15th October, 2020
In line with the decision of the Union Cabinet and the Prime Minister allowing private companies to participate in India's space sector, the Indian Space Research Organisation (ISRO) in October, 2020, notified the Draft Spacecom Policy 2020 to govern the commercial use of orbital slots, satellites, and ground stations for communication needs. The policy details how private players can get authorisation for setting up new communication satellites and ground stations.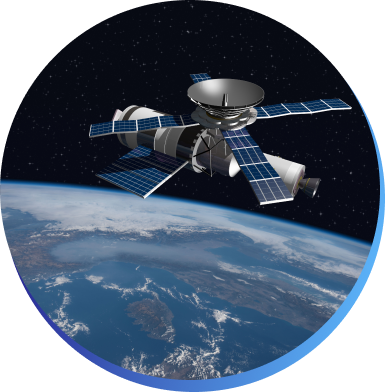 Draft Space-based Remote Sensing Policy of India 2020
Notified on 15th October, 2020
The government has proposed a new space-based remote sensing policy to enable enhanced participation of Indian industry and ease of data access with simplified procedures. Under the provisions of Draft SpaceRS Policy-2020 notified by ISRO, the Indian entities can establish and operate satellite remote sensing systems to provide remote sensing data. The Draft SpaceRS Policy 2020 is aimed at enabling wider stakeholders' participation and ease of data access.
Draft National Geospatial Policy 2021
Notified on 27th April, 2021
Recently, the government promulgated a comprehensive Draft National Geospatial Policy to nurture and develop the geospatial ecosystem of the country to encourage spatial thinking, generate geospatial knowledge, strengthen geospatial infrastructure, promote use of Geospatial Data, Products, Solutions and Services [GDPSS] and boost geospatial entrepreneurship for socio-economic development of the nation.
Join Us
Join us to actualize Prime Minister's dream of a five-trillion dollar economy & make India a leading global space economy by 2030.